One of the oldest Podcasts on the Internet?*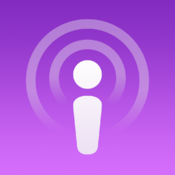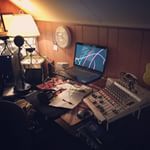 Just recently I uploaded my first podcast to the internet. Podcasting is a relatively young media form. But it's very exciting! For those of you new or unfamiliar with the concept of a podcast, here are some helpful points.
The podcasts are FREE

 and the content can be audio or video. Entertainment, Education, everything A to Z like Music, Sports, News, Comedy, TV shows, Tech, Hobbies etc. 
With both types of podcasts

 the listener can stream the content 

to any of their internet connected devices like PC's, tablets, mobile phones etc. and listen live
Or the listener can download the content and listen

 offline

at their convenience while doing various other things like mowing the lawn, driving the car, jogging, etc. 
Podcasts can be found at many places like iTunes, Google, Tune-In, Sound Cloud, YouTube and many others. 

They play on any system

, Windows, Mac, IOS, Android etc.  
* Why would I possibly have one of the oldest podcasts on the internet? Well you see, my first podcast was recorded TWENTY-FIVE YEARS AGO! 
Back in that day, I operated a service called Ballpark Tab. I wrote out custom transcriptions of guitar music for people. I also sold cassette tapes that explained music theory as it pertains to guitar.
I recently digitized some of those old cassettes. So in a kind of "Throwback Thursday" feeling I uploaded one of the first of these music theory "talks" wherein I explained Chord Construction and Chord Families using my guitar and a accompanying charts. The charts are here on this page along with the audio link to the Podcast.
This first podcast is 1 hr. and 22 mins. long. It is not intended to be listened to all the way through (unless of course you want to learn completely about the subject)! I just uploaded it to start my "Podcasting Phase" of teaching guitar and music theory. 
New podcasts will be coming soon! They will be both video and audio podcasts. Topics will have themes like "How I Play Fingerstyle Guitar and How You can Too! etc. They will include full songs and explanations of my methods.
In the meantime, click on the link to hear my voice from twenty-five years ago as I explained the subject "Chord Construction/Families".