It's been a while since I've blogged about anything! So, I thought I'd just mention a few things I've been doing over the past year.
Some of you know that I had surgery in Jan. of 2012. I'm happy to report that all went fine and I feel great! I've maintained my weight for over a year now. Recent doctor visits have had positive results. I'm feeling more focused and have more energy. Thanks to all doctors and nurses and thanks to the Man for giving me the warning signs, even if I didn't listen for a while!
 I've been concentrating again on the solo aspect of my guitar playing. For years I played alone in restaurants and country clubs doing background dinner music. Arranging songs for one guitar always was, and still is, a challenge I enjoy. I'll be playing more solo gigs than usual this year. I'm still adding new arrangements to my repertoire!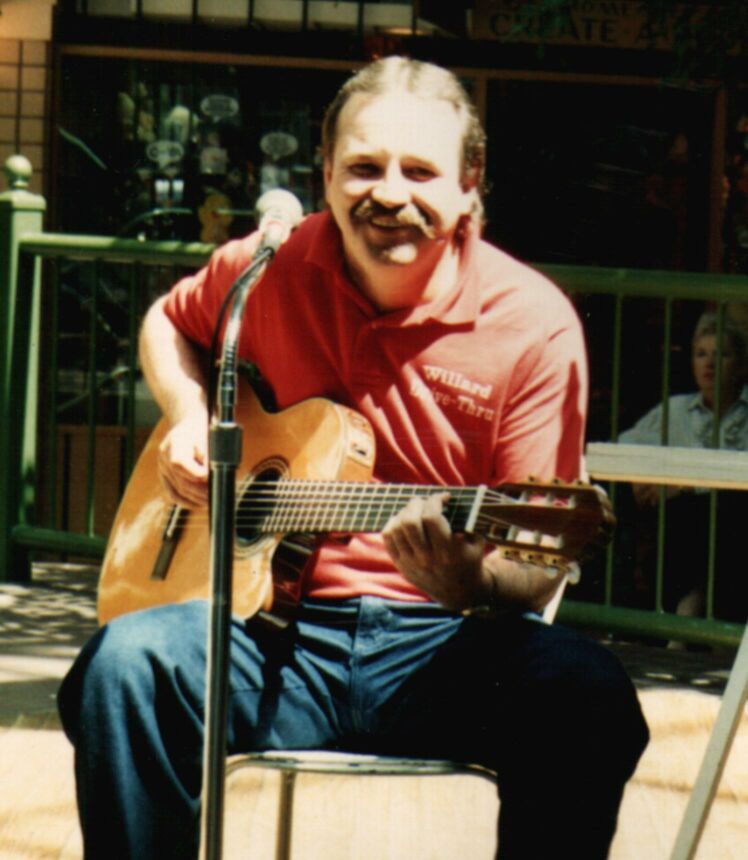 Playing solo at Portside in Toledo, Ohio in the 80's!
Also this past year, I've re-kindled my passion for electronics and amateur radio. I held a general class ham license for thirty-five years. I let it expire in 2000. Bad mistake! Now, I plan to take the exam again this year. I have several friends who are active in radio and I'm anxious to join them on the air again.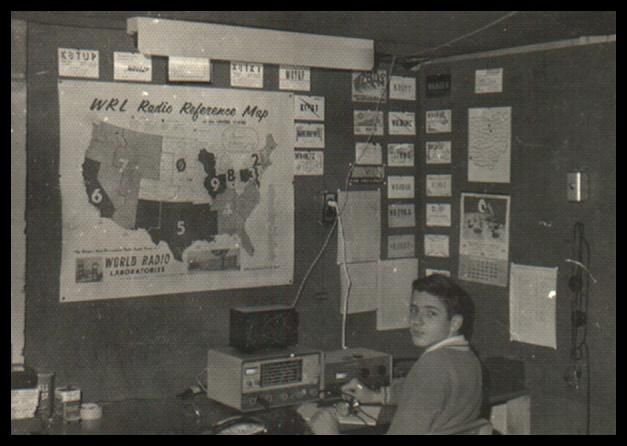 A long, long time ago.... dih, da, dih, da, dih, da!  
 I've always been intrigued by computers, too. So in addition to my radio and electronics interest in general, I've been looking at microcontrollers and miniature computers. One such computer is the Raspberry Pi.
Introduced in Feb. 2012, the Raspberry Pi is a computer the size of a standard credit card! It uses an ARM processor like the ones in Apple and Android phones. TYhe operating system is Linux and is a system on a chip (SOC). iIt was developed at the University of Cambridge in England. There are myriad uses for the Pi. One of my interests is in having it control a radio scanner at a remote location and sending the signal back to me at home via the internet. That's something I'll be working on this summer.
The Raspberry Pi computer with an ARM 700 Mhz processor and 512 Mb of RAM